Hearts of Freedom: Dr. Stephanie Stobbe and team awarded major funding for nation-wide research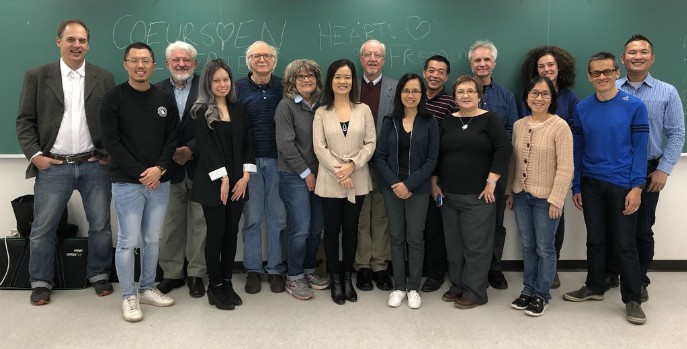 Between 1975 and 1980 Canada resettled 69,200 South-East Asian refugees. This project aims to ensure their experiences will be preserved for generations to come.
Dr. Stephanie Stobbe, of CMU's Menno Simons College, together with a team of four senior researchers, has been awarded major funding to complete a three-year research and preservation project that will span the country.
The Canadian South-East Asia Refugee Historical Research Project: Hearts of Freedom, is a highly coordinated initiative concentrated on documenting and disseminating the history of South-East Asian refugees in Canada. The project, launched back in Fall of 2018, is being sponsored by Heritage Canada; Immigration, Refugees and Citizenship Canada (IRCC); and the DeFehr Foundation.
Heart of Freedom's main focus will be capturing for posterity the stories and experiences of Vietnamese, Laotian, and Cambodian refugees who came to Canada between 1975 and 1985. However, Stobbe says that telling the full story means capturing testimony from all spheres of involvement, including "government and private decision-makers."