FILM SCREENING OF PASSAGE TO FREEDOM – APRIL 6TH, 2023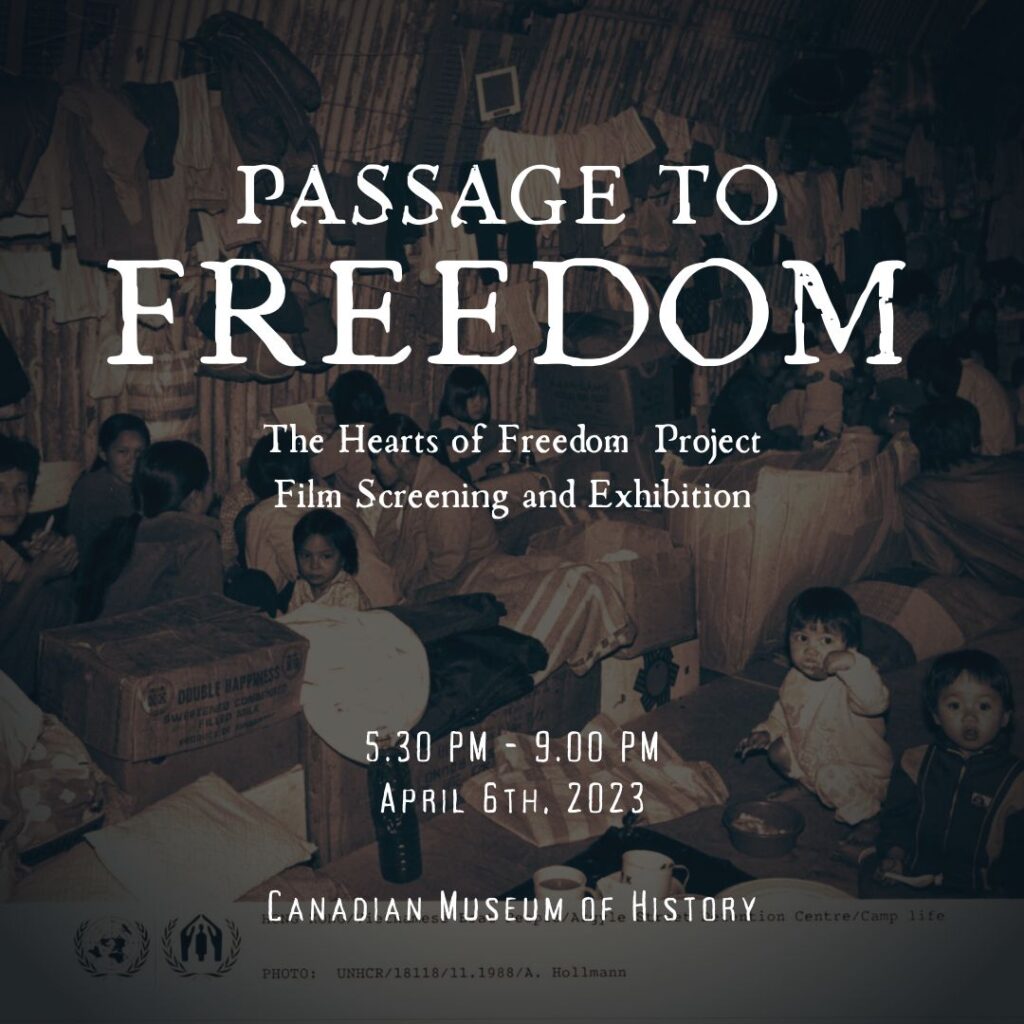 Passage to Freedom is a poignant documentary that recounts the firsthand accounts of Southeast Asian refugees who embarked on perilous voyages from Cambodia, Laos, and Vietnam to Canada. Through a skillful interweaving of archival footage, news reports, and interviews with former refugees and Canadian immigration officials, the film vividly portrays the resettlement of over 100,000 Southeast Asian refugees in Canada between 1975 and 1985. The Canadian response to the refugee crisis was internationally recognized with the UNHCR Nansen Medal in 1986. The film sheds light on the refugees' integration into Canadian society and celebrates the contributions of both the first generation and their descendants. Following the screening, a Q&A session with the filmmaker, researchers, and interviewees will be held. The evening concludes with an opportunity to visit the Hearts of Freedom – Stories of Southeast Asian Refugees exhibition and enjoy light refreshments.
For more information, visit the Canadian Museum of History
FREE Tickets will be available March 15. Reserve tickets here.